Etching Machine for Magnesium & Zinc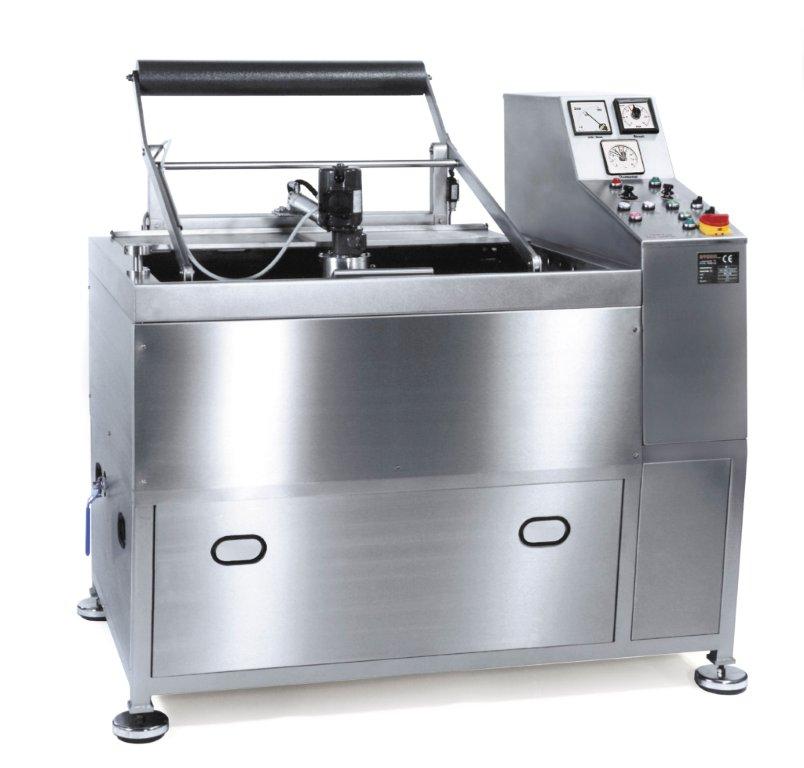 STOMA etch-machines for etching of magnesium or zinc are completely made from stainless steel. The machines are fitted with a variable plate rotation and an automatic regulation of bath level. An effective integrated edge exhaust is standard.
Each type of machine can be delivered completed with a dismountable exhaust hood made by stainless steel, including lighting. A 1/3 bath drain can be integrated into the machine at request. Additionaly the machines can be fitted with a circulation and a special York-cooling with water- or air cooled system.
A special feature of our production is an integrated acid station. By using a special computer you can add acid by simply pressing a key.
| | | |
| --- | --- | --- |
| Type of machine, stainless steel | bathvolume | max. width |
| STOMA etching machine 35L | about 35 litre | 30 x 40 cm |
| STOMA etching machine 45L | about 45 litre | 40 x 50 cm |
| STOMA etching machine 45L | about 60 litre | 40 x 50 cm |
| STOMA etching machine 90L | about 90 litre | 50 x 65 cm |
| STOMA etching machine 120L | about 120 litre | 80 x 80 cm |
| STOMA etching machine 160L | about 160 litre | 76,2 x 101,6 cm |
| STOMA etching machine 160L | about 200 litre | 76,2 x 101,6 cm |